In this episode, De and Jackie talk about world change and take the stance of "it is possible!" We each have a part to play. We each see the world from our unique perspective, we have unique passions and ideas, and we need every voice to be heard. What will happen when every person with a deep desire for creating a new world commits to small, bold, incremental moves towards that change?
Subscribe to ReThinking Leadership Podcast on
iTunes or Google Play!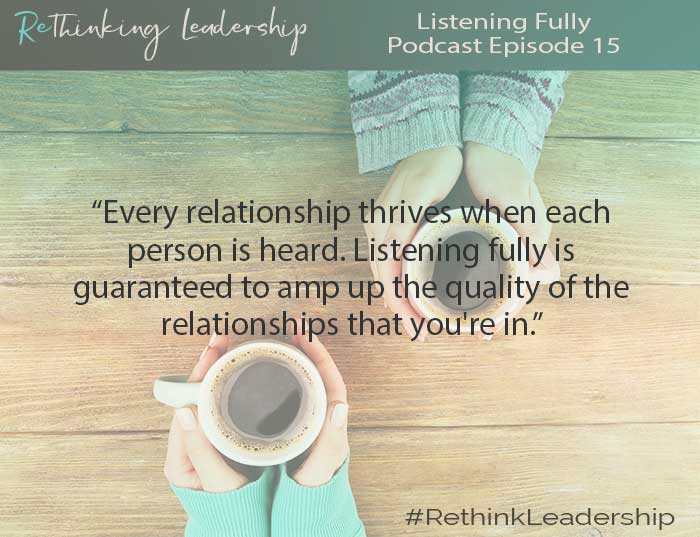 Start where you are. Because where you are is unique and what you're seeing is important. Click To Tweet I want to encourage you to be in-courage and don't give up. Click To Tweet I hope everyone will take this opportunity to ask, what is it that's important to me and what is one thing that I could do to make a difference. Click To Tweet
More from De
Women's Leadership Coaching Groups
Teambuilding with DiSC
Leadership Coaching with De
More from Jackie
JackieLesser.com
Leadership Coaching with Jackie
On Facebook
On LinkedIn