Appreciative Inquiry (AI) is a methodology used to create positive change. When you are looking for ways to positively create impact, you will find AI to be a way of moving forward that is co-creative, generative and sustainable. In Episode 17, we share the five principles of AI and how most of the tools we've shared in previous episodes are embedded in this process. And the great news is that you will find this approach to be applicable in your organization, your business, your community or your family.
Subscribe to ReThinking Leadership Podcast on
iTunes or Google Play!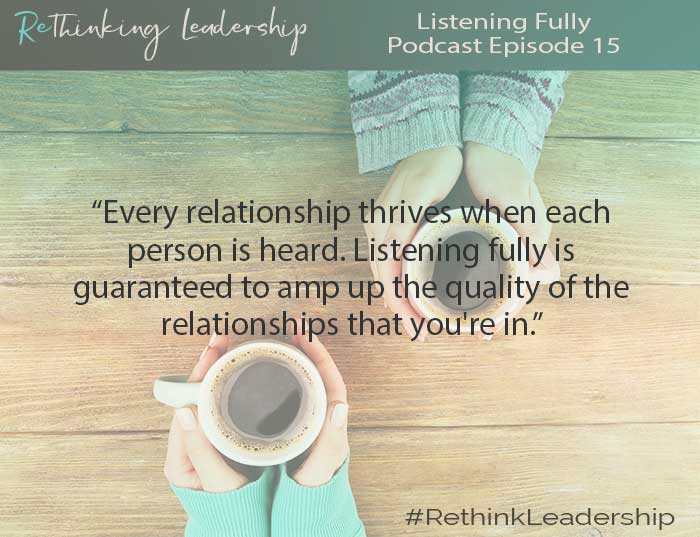 We all want the same things. We want to be heard, respected and feel as if we are part of something bigger than ourselves
Click To Tweet
We create positive change by asking positive questions and focusing on what we want vs. what we don't want.
Click To Tweet
Resources Mentioned in this Episode
Appreciative Inquiry Principles
Book: "Sitting in the Fire" Large group transformation using conflict and diversity by Arnold Mindell.
Worksheet: Appreciative Inquiry Activity
Download the Worksheet
More from De
Women's Leadership Coaching Groups
Teambuilding with DiSC
Leadership Coaching with De
More from Jackie
JackieLesser.com
Leadership Coaching with Jackie
On Facebook
On LinkedIn