Listening Fully is an essential skill, and quite frankly, an act of love. Listening fully is being present and attentive, ensuring the other person is heard and correctly understood; it is placing the relationship as a higher priority than any individual's needs or agenda. Listen now as De and Jackie share important steps for listening fully.
Subscribe to ReThinking Leadership Podcast on
iTunes or Google Play!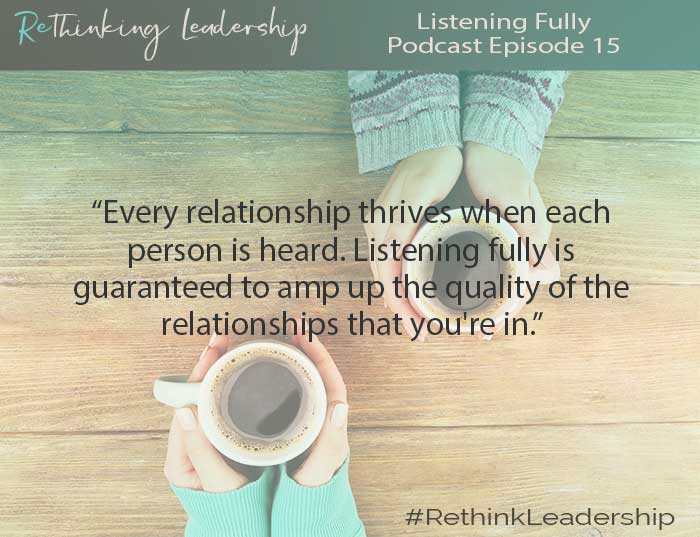 Every relationship thrives when each person is heard. Listening fully is guaranteed to amp up the quality of the relationships that you're in.
Click To Tweet
Real listening, giving someone your full attention and presence, is love!
Click To Tweet
Worksheet: Listening Fully
Download the Worksheet
Bonus Worksheet: Listening & Understanding
Download the bonus worksheet here.
More from De
Women's Leadership Coaching Groups
Teambuilding with DiSC
Leadership Coaching with De
More from Jackie
JackieLesser.com
Leadership Coaching with Jackie
On Facebook
On LinkedIn